Instructional Video of P&H Mining Equipment 4100 AC Electric Rope Shovel Walkthrough.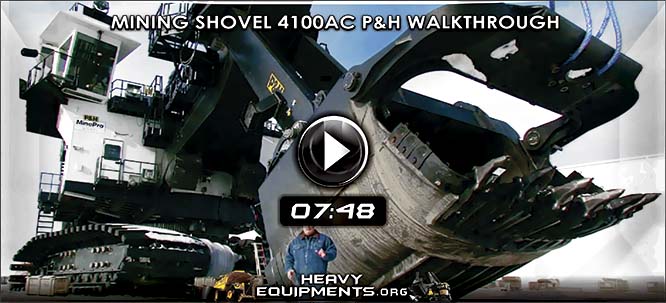 Electric Rope Shovel 4100AC P&H
Booth Operation, Machine Production, Technology, Low Production Costs, Control Cabin, Cockpit View, Monitor System, Fast and Easy, Low Maintenance Operation at the Mine, Engines…
Heavy Equipment – Audiovisual Material – Videos 2015
Thanks to: P&H Mining Equipment.
Tags: video, videos, free, audio, visual, download, downloads, professional, learn, professionals, full, learning, complete, instruction, learning, shovels, electric, rope, minings, giant
Keys: vds adl mgig inp pacb pyh mnra edc
Starting...
---