Informative Video for the World's Largest Mining Trucks – Hitachi, Liebherr, Komatsu, Caterpillar & Belaz – Overview.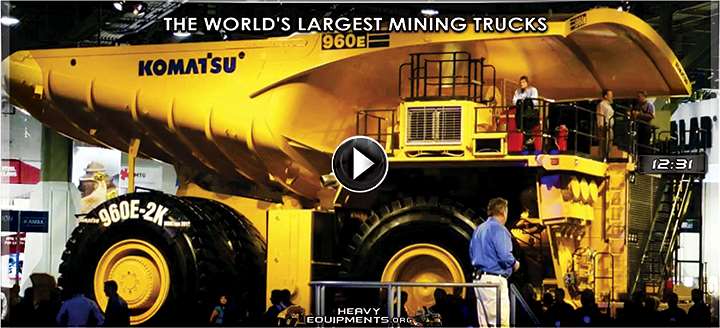 The Worlds Largest Mining Trucks
The World's Biggest Mining Trucks – Hitachi EH5000, Liebherr T284, Komatsu 960E, Caterpillar 797F & Belaz 75710 – Technical Data, Walkaround & Overview…
Thanks to: Awesome Earthmovers.
Heavy Equipment – Audiovisual Material – 2017 Videos
Tags: videos, audios, audiovisuals, professional, learn, learning, instructions, instructionals, free, worlds, biggests, mining, trucks, hitachi, liebherrs, komatsus, caterpillars, belazzes, technicals, datas, walkaround, overview, youtube
Starting...
---