Free Download Catalogue: Volvo L60F, L70F & L90F Wheel Loaders – Specifications, Dimensions & Equipment in Full PDF.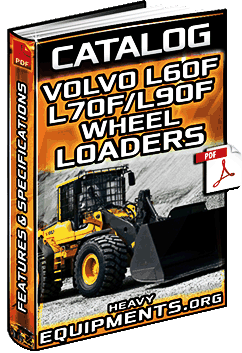 FREE CATALOGUE FOR VOLVO WHEEL LOADERS PROFESSIONALS – SPECS
0B-QSOFWIS8JxZlVqNU5RZkV1b1E
yv9ozhg60tf3jdpij40499vib84t1amo
L60F, L70F, L90F, Get the Job Done, Get a Volvo, Versatile High-performers, Reliable and Totally Economical, Specifications, "F" for Flexibility, Highly Maneuverable L60f, Powerful L90f, All-rounder L70f, Attach a New Business Idea, Ideal Partners for Every Job, The Right Attachments for Your Work Site, Power Your Creativity, Quiet Low-emission Engine Meets New Legislation, Automatic Power Shift (APS) Always Selects the Right Gear, Automatic Power Shift (APS) Always Selects the Right Gear, Smooth and Effective Braking, Fuel-Efficient Volvo V-act D6e Engines, Axles, Wet Disc Brakes for Greater Safety, You are Looking at the Height of Precision, Complete Control All the Way, Easy Precision Steering, The Right Power, Regardless of Engine Rpm, Smooth and Comfortable Ride, Load-sensing Steering, TP-Linkage Combines Power and Precision, Load-Sensing Hydraulic System, Frame, Protect Your Productivity, Volvo Protects Against Dust, Care Cab Spares Backs and Shoulders, Care Cab, More Effective Workplace, Real-time Intelligence Supports More Uptime, Contronic Electronic, Monitoring System, Maintenance and Availability, Don't Disturb Your Environment. Protect It, Powerful, Dependable, And Environmentally Optimized, More Than 95 Percent Recyclable, Volvo Cares About the Environment, Volvo Means Quality, Volvo Means Safety, More Than 50 Years of Experience Built In, Load-sensing Hydraulic System, Load-sensing Steering, TP-linkage Combines Power and Precision, Two Machines in One, Contronic Increases Reliability, Easy Maintenance Means Higher Availability, Lubricated-for-life Rear Axle Bearings, Care Cab Is a More Effective Workplace, Fuel-efficient Low-emissions, High-performance Engines, In-house Manufactured Transmission and Axles, Smooth Shifting Volvo Automatic Power Shift (APS), Smooth and Effective Braking, Volvo Frames, Built to Run, Supported for Life, We Care About Your Operation – Anywhere, Anytime, Four Levels of Support, One Level of Care, Genuine Volvo Parts Leave Nothing to Chance, Job Satisfaction Comes Standard, Here are Your Options, Selection of Volvo Optional Equipment, Boom Suspension System (BSS), Comfort Drive Control (CDC), Long Boom, Automatic Lubrication System, Single Lever, Care track Telematics System, Mudguards, Guards Protect Both Operator and Machine, Volvo L60f, L70f, L90f in Detail, Engine, Drive train, Torque Converter, Transmission, Electrical System, Brake System, Cab, Instrumentation, Operator's Seat, Standard, Lift Arm System, Hydraulic System, System Supply, Steering System, Steering System, Service, Service Accessibility, L60f Refill Capacities, L70f Refill Capacities, L90f Refill Capacities, Specifications, L60f, L70f, Bucket Selection Chart, Standard Equipment, Service and Maintenance, Engine, Electrical System, Contronic Monitoring System, Drive train, Brake System, Cab, Hydraulic System, External Equipment, Tires and Rims, Attachments…
Pages: 36
Size: 1.80 MB
Format: PDF (Adobe Reader)
Content: Catalogue for Volvo L60F, L70F & L90F Wheel Loaders – Data, Specs, Benefits, Overview, Details, Features, Components, Dimensions, Capacities, Tires, Buckets, Standard/Optional Equipment & Technical Specifications – Information
CATALOGUE – VOLVO – WHEEL LOADERS – DATA – OVERVIEW – FEATURES – DIMENSIONS – COMPONENTS – CAPACITIES – TIRES – BUCKETS – TECHNICAL SPECIFICATIONS – DETAILS – EQUIPMENT – SPECALOG
Tags: catalogues, catalog, specifications, specalog, specs, dimensions, details, data, technical, free, specalogs, information, download, trend, volvos, wheelloaders, specs, learn, downloads, learning, books
Starting...
---