Free Download Catalogue: Volvo C-Series Skid-Steer Loaders – Features, Details, Attachments & Specifications in Full PDF.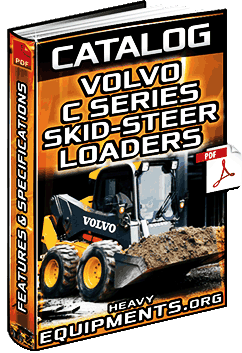 FREE CATALOGUE FOR HEAVY EQUIPMENT PROFESSIONALS – LEARNING
0B-QSOFWIS8JxcXVWOUtmZGpUbzg
g1i9j08zm681e1h0nosrayvvz77ueupm
C-Series Skid Steer Loaders, A Passion for Performance, Helping you to do More, Designed to Fit your Needs, you Learn a Lot in 180 years, We're on your Side, We Have a Passion for Performance, Volvo Trucks, Renault Trucks, Mack Trucks, UD Trucks, Volvo Buses, Volvo Construction Equipment, Volvo Penta, Volvo Financial Services, Work Comfortably, Comfort Cab, Ample Storage, Interior Noise, Instrument Consoles, Cab Access, Designed for Performance, Loader Design, Weight Distribution, Vertical Lift, Radial Lift, Easier Service. Longer Life, O-Ring Face Seals, Loader Pivot Pins, Cab Tilt, Service Access, See It All. do It All, Visibility, Cab Door, Loader Arm Service Position, Safety First, Take a Spin Around, Vertical Lift, Loader Design, Radial Lift, Customer Support, Attachments, Cab, Versatility, Cab Access, No DPF, Visibility, Service Access, Attach and Go, A Sample of Some of the Attachments Offered Auger, Pallet Forks, 6 in 1 Bucket, Trencher, Dozer Blade, Hydraulic Breaker, Scrap Grapple, Broom, Built to Run. Supported for Life, Dealer Support Network, Service and Support, Taking Care of your Needs, Volvo C-Series Skid Steer Loaders in Detail, Description, Units, MC60C, MC70C, MC85C, MC95C, Horsepower, Electrical System, Drive train, Hydraulics System-Loader, Service Capacities, Performance, Maximum Travel Speed, Cycle Time, Description, Pallet Forks, Overall Height, Overall Width, Overall Length, Adjustable Tine Spacing, Pallet Fork Rating, Overall Weight, Volvo C-Series Skid Steer Loaders in Detail, MC110C, MC115C, MC135C, Equipment, Control Panel, Controls, Cab, Canopy Equipment, Loader Arm, Hydraulic Functions, Loader Arm, Selection of Volvo Optional Equipment, Heated Cab with Air Conditioning for year-Round Comfort, Choice of Tire to Best Suit your Job, High Flow Auxiliary Hydraulics, 2-Speed Option Helps you Get the Job Done Faster, Volvo Assisted Attachment Bracket Allows the Operator to Change Attachment From the Seat, Volvo Construction Equipment…
Pages: 24
Size: 2.63 MB
Format: PDF (Adobe Reader)
Contenido: Catalogue for Volvo C-Series Skid-Steer Loaders – Perfomance, Features, Benefits, Attachments, Accessories, Details, Specifications, Dimensions & Equipment – Information
CATALOGUE – VOLVO C-SERIES SKID-STEER LOADERS – PERFOMANCE – FEATURES – BENEFITS – ATTACHMENTS – ACCESSORIES – DETAILS – SPECIFICATIONS – DIMENSIONS – EQUIPMENT
Tags: catalogues, catalog, specifications, specalogs, specs, dimensions, details, data, technical, learn, free, specalogs, information, download, trend, volvoes, c, series, skid, steers, loaders, perfomances, features, benefits, attachments, accessories, details, specifications, dimensions, equipments, learning, downloads
Starting...
---