Free Download Manual for John Deere 350D/400D Articulated Truck Parts – Components & Location in Full PDF.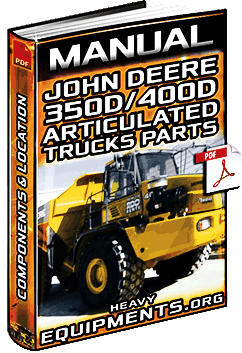 FREE MANUAL FOR JOHN DEERE ATICULATED TRUCKS PROFESSIONALS – LEARNING
0B-QSOFWIS8JxU2tHZVF2M3htNFk
toxtgpk9tg2qy9202mw2ljhzh2loip83
Bin Body Header Exhaust Pipe, Control Hydraulic Valve, Counter Rotary Sensor, Cylinder Hyd Hoses, Down Switch, Bump Body Heater Kit, Dump Body Pear Light Guard, Dump Body Shims, Bin Pivot, Tip Control Lever, Tip Cylinder, Hydraulic Hoses, Tip Cylinder Hydraulic Oil Lines, Relief Valve, Repair Kit, Tip Knob, Tip Lever Detent Valve, Tip Lever Repair Kit, Tip Relief Valve Wire Harness, Window Wiper, Block Components, Block Cylinder, Block Hydraulic Oil Manifold, Blower Air Conditioner, Body Bin Bump, Bolt Battery Hold Down, Ring Gear and Flywheel, Boot, Fuel Pump, Transmission Oil Cooler, Electrical Equipment and Cold, Bracket, Air Compressor Mounting, Fire Extinguisher, Hood, Hydraulic Manifold Plates, Bracket, Rear Vertical, Fuel Hose, Transmission Oil Cooler Fan, Engine Exhaust, Assembly, Brackets and Cover, Rear Frame, Brackets Exhaust Shield, Brackets Rear View Mirrors, Brake, Park Brake Mounting, Assemblies Front Axle Wet Disc, Park, Disk, Hoses, Line Guard Brackets and Plate, Pressure Switch, Brake Valve, Valve Pedal, Valve Seal, Valve Switch, Breaker Circuit, Breakers Circuit, Breather Cap. Transmission, Breather, Reservoir, Breather Transfer Drive Gear Case, Started and Solenoid Switch, Alternator, Panel Switch, Ring and Seal, Cab Air Outlet Louver, Cab Air Recirculation Switch, Cab Clamps and Hardware, Cab Cup Holder Panel, Cab Door, Cab Door Hinge, Cab Door Interior Panel, Cab Door Latch, Cab Door Window Pane, Window Retainer, Window Seals, Window Slider, Cab Fender, Cab Fire Wall, Cab Handrail, Cab Handrail, Assembly, Louvers, Cab Interior Components, Cab Interior Trim, Cab Lift Pump Drip Tray, Mounting Isolators, Cab Power Wring Harness, Cab Power Wiring Harness Circuit, Cab Rear Panel, Cab Rear Window Guard, Cab Roof, Cab Steps, Cap Tilt Hydraulic, Cab Tilt System, Cab Transmission, Windowpanes, Cab Wiring Harness, Cable Battery, Cable Ground, Cables, Extra Battery, Caliper Assembly, Caliper Line Kit, Caliper Park Brake, Camshaft, Cap, Fuel Tank, Filler, Expansion, Carrier, Transmission Planet, Case Drain and Return HYD Lines Hoses, Case Drain and Return Lines Manifold, Catch Hood, Chain Tailgate, Cigar Lighter, Circuit Breaker, Circuit Breaker Box Decal, Circuit Breaker Panel, Circuit Breakers, Cab, Power Wiring, Harness, Clamp, Clamp Mounting, Clamp, Cleaner Air, Transmission, Rotating, Start Control Box, Start Module, Complete A20V Hydraulic, Complete Engine, Complete Seat Assembly, Air Reservoir Hoses, Compressed Air Dryer, Air Filter Element, Air Reservoir, Condenser Air Conditioner, Bearing, Connecting, Wiring Harness Electrical, Connectors Exhaust Valve Brake Pipe, Control Valve Steering, Control Valve, Wiring Harness, Electrical, Converter, Cooler, Transmission Oil, Cooler Engine Oil, Cover and Brackets, Manual Grassing Fittings, Cover Hydraulic Oil Tank, Cover Rocker Arm, Cover Unloader Valve, Covers and Guard, Cowling, Transmission, Crankcase Breather Filter, Filter Housing, Cranking Motor, Crankshaft Camshaft Speed Senders, Cross and Bearing Mid Universal, Cup Bearing, Cup Holder, Cushion Operator Seat, Cushion, Cylinder Block, Head and Valves, Cab Tilt System, Hoses and Mounting, Hydraulic Steering, Cylinder, Door, Access Door, Cylinder Hydraulic Oil Tank Cover, Circuit Brake Box, Ignition Switch Key Position, Decals and Labels, Differential, Rear Axle, Transmission Oil, Disc Brake Caliper, Winner and Outer Splines, Transmission Clutch Housing, Hydraulic Oil Tank, Drive Belt, Front, Shaft Rear, Rear Universal, Charged Battery, Dust Bowl, Electrical, Components, Electrical Connectors, Wiring Harness, Electrical Connectors, Wiring Harness, Electrical Connectors, Electronic Fuel Injector Unit, Electronic Module, Air Cleaner, Compressed Air Filter, Fuel Filter, Pressure Sensor, Block Drain Valve, Compartment Frame, Compartment Hood Seal, Coolant Temperature Sender, Cylinder Block Coolant, Hater Hoses, Engine Cylinder Block Coolant Heater, Cylinder, Oil Cooler, Filler Cap, Oil Pump, Pressure Relief Valve, Engine Speed Control, Engine Support, Wiring Harness, Engine Assembly Engine, Brake Solenoid, Exhaust Butterfly Kit, Exhaust Manifold, System Shields, Valve Brake Manifold Bracket, Exhaust Valve Engine, Expansion, Extinguisher Fire, Extra Battery, Faceplate, Battery, Faceplate, Wiring Harness, Fan and Fan Drive, Fan Drive Module, Fan Motor and Housing, Filter Final Fuel, Filter Wet Disc Brake Hydraulic Oil, Filters, Fire Extinguisher, Flashing Beacon Switch, Floodlight, Format, Followers, Frame, Rear, Rail gate, Engine Compartment Grille, Frame Hood Support, Oscillation, Operator Seat, Front Axle Differential, Front Axle Disc Brake, Front Axle Housing, Cover, Drive Shaft, Main Frame, Clamps, Guard, Front Support, Suspension, Suspension Bearing, Front Universal Drive Shaft Guard, Fuel Filter Final, Fuel Gauge Sender Unit, Fuel Hose Bracket, Fuel Hose Brake Shim, Fuel Injection Nozzle, Fuel Injection Pump, Fuel Temperature Sender, Gas Operated Cylinder Engine, Gasket Kit, Cylinder Block, Fuel Tank Cap, Gasket Timing Gear Cover, Gauge Hydraulic Oil Tank, Grille Engine Compartment, Headlight, Heater Glass, Power Adjusted, Mirror, Heater Coil, Heater Engine Cylinder Block, Hold Down, Hold Down, Hood Bracket, Hood Catch, Hood Latch Bracket, Hook Clothes, Horn, Hose An Lines, Air Compressor, Hose Clamp, Pneumatic, Accumulator, Air Conditioner, Compressed Air Reservoir, Transmission Instrument Panel, Housing, Transmission Converter, Transfer Drive, Transmission Converter, Park Drake, Metering Pump, Temperature Sender, Hydraulic Cooler Fan Motor and Housing, Hydraulic Motor, Oil Lines, Oil Manifold, Oil Tank Anti-Skid, Cover Door Latch, Tank Door, Pump Drive Shaft, Test Manifold, Injection Nozzle, Instrument Panel, Intake System, Isolator Panels, Key Ignition Switch, Hydraulic Caliper Line, Compressor Pulley, Brake Valve Seal, Diagnostic Test Wire, Lever Hood Release, Light Rear Indicator, Lines Steering, Rear Chassis, Lines Radiator, Lub Fitting, Lube Lines and Fittings, Front Chassis, Main Bearings, Main Frame, Main Hydraulic Pump Manifold, Manual Creasing, Mirror Defrost, Mirrors Rear View Supports, Module Electronic, Motor, Fan Drive, Valves, And Lines, Muffler, Nozzle, Oil Cooler, Oil Pan, Operator Seat Frame, Oscillation Frame, Packing, Pan/PUM, Panel, Roof Interior, Panel Circuit Breaker, Park Brake Actuator, Repair, Park Brake Diaphragm, Pinion and Ring, Piston, Pivot, Planet Pinion Carrier, Plate, Plug, Pneumatic Control Switch, Power Adjusted Rear View Mirror Switch, Primary Adjusted Rear View Mirror, Radiator, Radio Speaker, Reservoir Compressed Air, Ring Gear and Pinion, Roller and Thrust Bearing, Seal Cab Bottom, Seal Engine Compartment, Seals, Seat Adjustment, Seat Belt, Seat Repair, Sender Engine, Sensor Bin Counter, Sensor Engine, Suspension, Switch, Turn Signal, Brake Pressure, Brake Valve, Cab Air Recirculation, Switch, Range Hold, Switch Wiper, Tailgate Kit, Terminals, Throttle Housing with Exhaust Brake, Cylinder, Thrust and Roller Bearings, Tilt System, Torque Converter, Track, Transfer Case, Transfer Drive, Transmission Oil Cooler Fan Cowling, Transmission Oil Cooler Plug Assemblies, Transmission Oil Dipstick Tube, Transmission Plates, Turbocharger, Turn Signal Switch, Valve, Pressure Relief, Valve Spools and Filters, Valve Park Brake Pneumatic, Vapor Condenser, Voltage Regulator, Wear Plate and Adapter, Wear Plate Transmission, Wet Disc Brake Hydraulic, Wheel Rim, Wheel Flange, Windowpanes, Wiper Switch, Wiper Window, Wire Harness Bin Tip Relief Valve, Wire Harness Radiator, Wiring Harness Electrical, Electrical Components, Cab Power, Engine, Rear Chassis, yoke, Front Axle Differential…
Pages: 63
Size: 1.77 MB
Format: PDF (Adobe Reader)
Contenido: Manual for John Deere 350D & 400D Articulated Truck 2001 – Parts Manual – Systems, Components & Location – Wheels, Valve System, Tire, Front & Read Axle Differential, Driveshaft & Suspension – Information
MANUAL – JOHN DEERE – ARTICULATED TRUCK – PARTS MANUAL – SYSTEMS – COMPONENTS – LOCATION – WHEELS – VALVE SYSTEM – TIRE – FRONT – READ AXLE DIFFERENTIAL – DRIVESHAFT – SUSPENSION
Tags: manual, manuals, learning, books, instructions, file, book, document, free, instructionals, downloading, data, instructors, infos, learn, free, information, download, johns, deeres, articulatedes, truck, parts, systems, components, locations, wheels, valves, system, tires, front, reades, axles, differentiales, driveshaft, suspensions, learning, downloads
Starting...
---